Price list summer equipment
 Rent of canoes, kayaks, rowboats and bicycles in the Malingsbo-Kloten Nature Reserve 
Prices in SEK
| | Day (9 AM - 7 PM) | Week | 2 hours |
| --- | --- | --- | --- |
| Canoes | 400 | 2400 | 300 |
| Kayaks | 400 | 2400 | 300 |
| Double kayaks | 800 | 4800 | 600 |
| Rowboats | 700 | 4200 | |
| Bicycles | 150 | 750 | |
| Mountainbikes | 300 | 1500 | |
Nordic Discovery rents out the best available canoes, kayaks and rowboats on the market.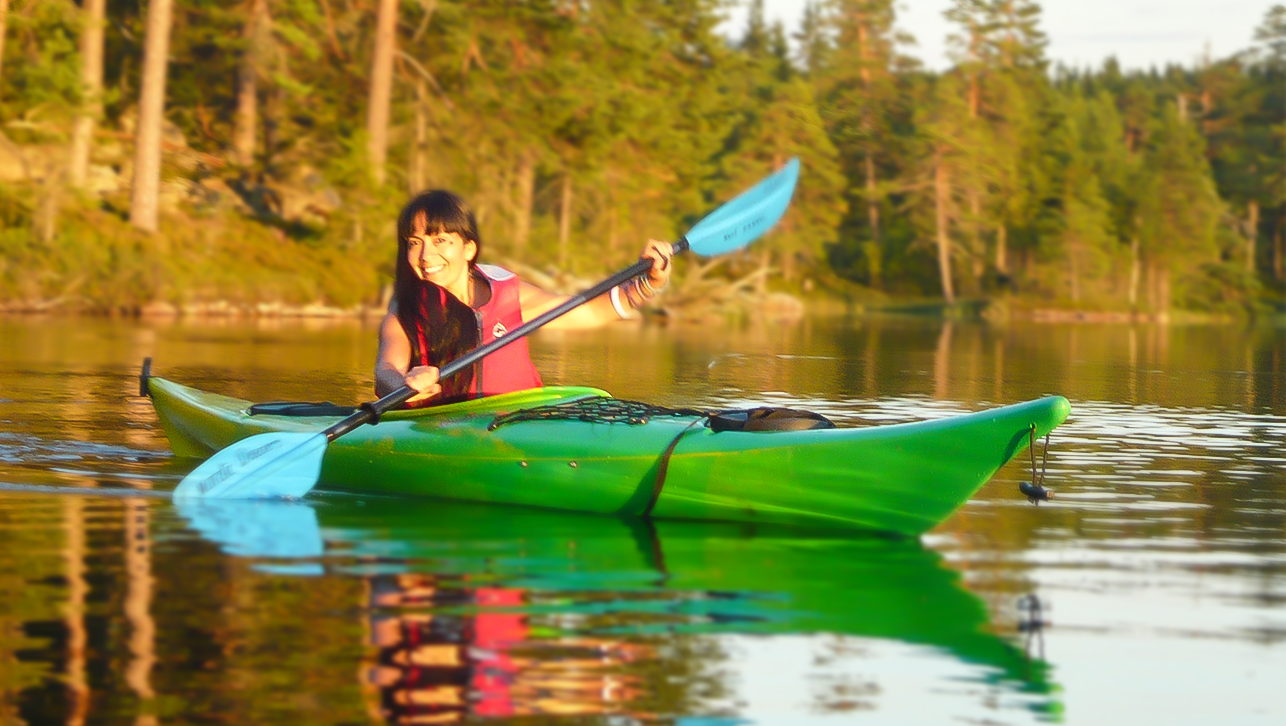 All paddling equipment is included in the rent of canoes and kayaks
Life jackets, paddles (which are available in children's sizes), canoe trolleys and canoe trail descriptions with maps are included in the rent of canoes and kayaks (+ spray covers for kayak hire). The equipment, which is dated from 2017-2010 is of good quality and in good shape.
Canoeing information and trip proposals
Nordic Discovery's personal service includes information about canoeing / kayaking and trip proposals. On arrival, a briefing about the canoe trails and the area will be held in front of the maps. Assistance with getting into the canoes and kayaks, and basic instructions are provided upon request. Read about the canoe trails and the canoeing in the area >> 
Opening hours: The Canoe Center is open daily 09:00 AM - 07:00 PM. You are welcome to pick up and return the canoes any time during opening hours.
Rent of camping equipment
Prices in SEK
Day
Week
Trip
For sale
Canoe trolleys
Included
Waterproof bags, 60 Liters
30
210
600
Waterproof sacks, 40 Liters
20
140
400
Waterproof phone cases
10
70
150
Tents for 2 persons
450
Sleeping bags
200
Sleeping mats
60
Camping stoves
400
Camping stove ethanol, 1 Liter
80
Water containers, 10 Liters
80
Knife, fork, spoon, cup, plate
80
Axes
80
Saws
80
Spades
80
Sitting pads
10
30
Paddling gloves (only needed with low temperatures)
80
Towing ropes
80
Fishing rods
125
250
Maps 1:50 000 Water-resistant
30
100
2 days: 50
3-6 days: 75
Firewood/sack
80
Teepee for up to 17 persons (inclusive transports, set-up and pack-up)
3000
15000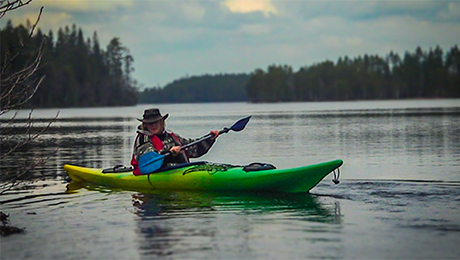 Book canoes, kayaks, rowboats, bicycles and camping equipment
400 SEK/canoe and kayak
/day in the Malingsbo-Kloten Nature Reserve.
2400 SEK/canoe and kayak/week in the Malingsbo-Kloten Nature Reserve.